What We Do:
Structural Steel Engineering,
Fabrication & Installation
Cayo Steel Works Ltd. is a structural steel Fabrication and Installation Company in Belize. We design, manufacture and install high quality, pre-engineered steel structures and steel projects. As our country develops our clients require unique solutions to their needs. Cayo Steel Works Ltd. is honored to work on many innovative and exciting projects in a wide range of markets from commercial, industrial and residential to custom projects. Our Mission is to provide High Quality, Cost Effective and Structurally Sound solutions in the steel market.
Some examples of work we've done:
Hangers and Warehouses: Boat Hangers and Airplane Hangers, Military and Coast Guard Structures
Commercial: Hurricane rated Multi-Story Buildings, Retail Buildings, Hotels and Resort Expansions, Show Rooms, Medical Facilities, and Custom Corporate Headquarters.
Construction Industry: Warehouses, Factories, Overhead Crane Systems, Castellated Beams and Storage Facilities
Industrial Industry: Banana Packing Sheds, Soy Bean Processing Plant Oil Exploration industry: Tanks, Mud Containment Tanks, Mud Cooling Systems, breweries and sugar processing plants.
Facilities: Sports Complexes, Hospitals, Churches, Schools, Cafeterias, Auditoriums, facilities for waste disposal and recycling
Telecommunications industry: Self-Supporting and Guyed Towers
Roofing: Roof Systems, Insulated Roof and Wall Panels, Fire Resistant Panels.
Moulds and Forms: Pre-stressed concrete moulds, pile moulds, culvert moulds, custom chairs and table moulds, rumble strips and more.
Doors and Shutters: Hurricane rated Roll up shutter doors, integrated personnel and vehicle access doors and other accessories. We also design and install Manual or Electric steel framed, insulated doors, with roller bearing, machined steel wheels running on ground rails.
Custom Projects: Fuel Tanks, Water Towers, Goods Elevators, Vaults, Safes, Ovens and many more custom projects.
View our gallery of work for examples of Warehouses 2,000 – 40,000+ sq. ft., and Contact us via our Website, Facebook or Email address cayosteel@btl.net with any inquiries.
Who We Are: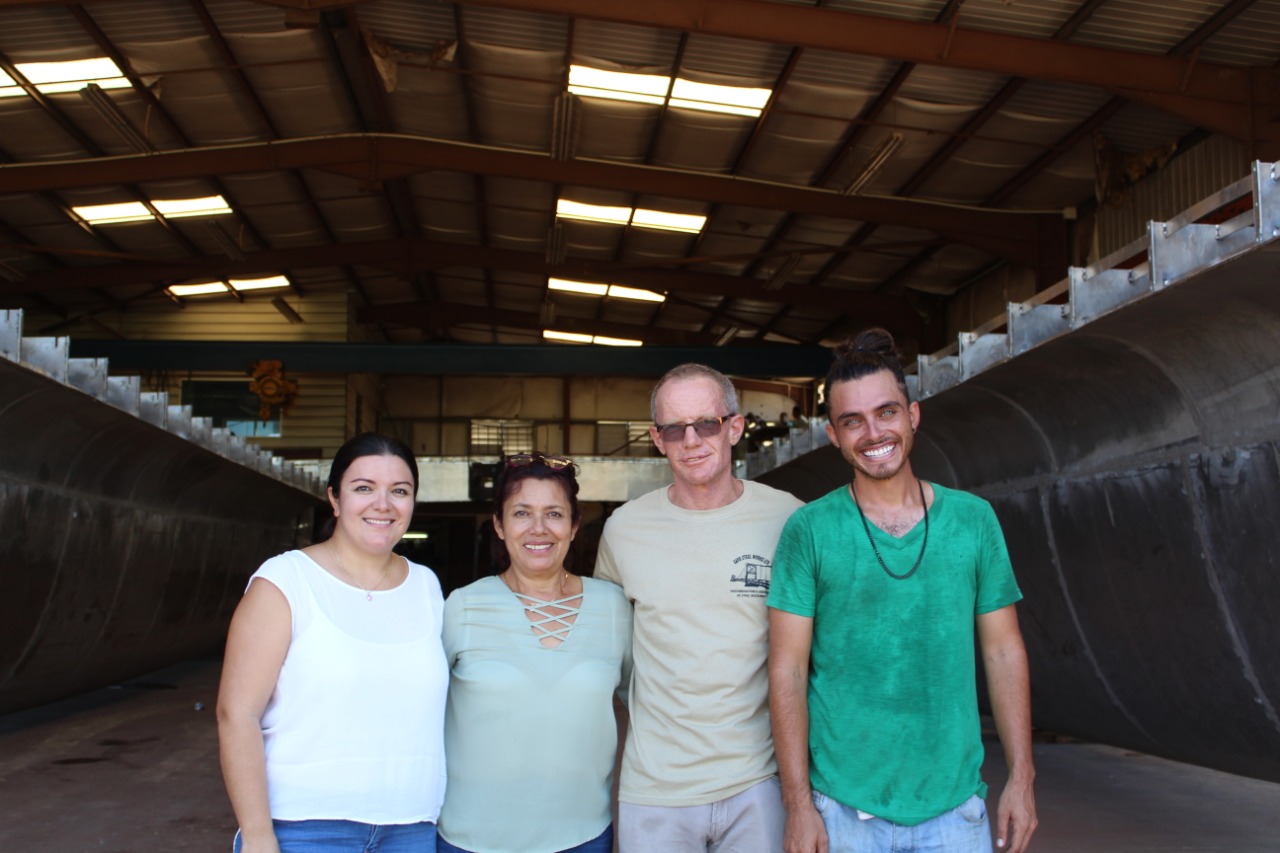 Cayo Steel Works Ltd. is a family run business, directors Robert and Bilma Stewart have been leading the company since its creation in 2001. Robert is the Engineer and Bilma oversees the office. Their children also work for the company, in the fabrication workshop and in the field on installation projects.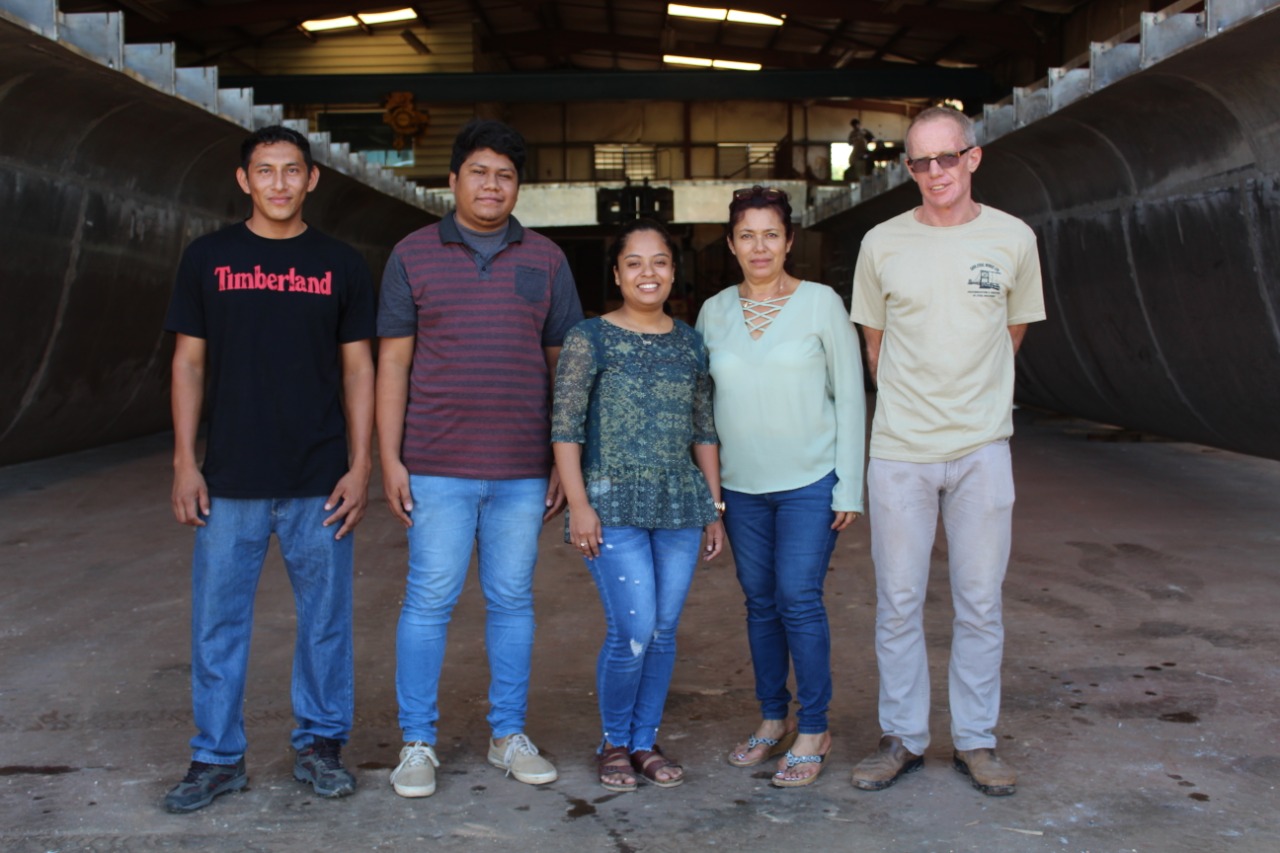 Our Office Manager and Draftsmen are always ready to serve our customers, providing excellent customer care and quality products.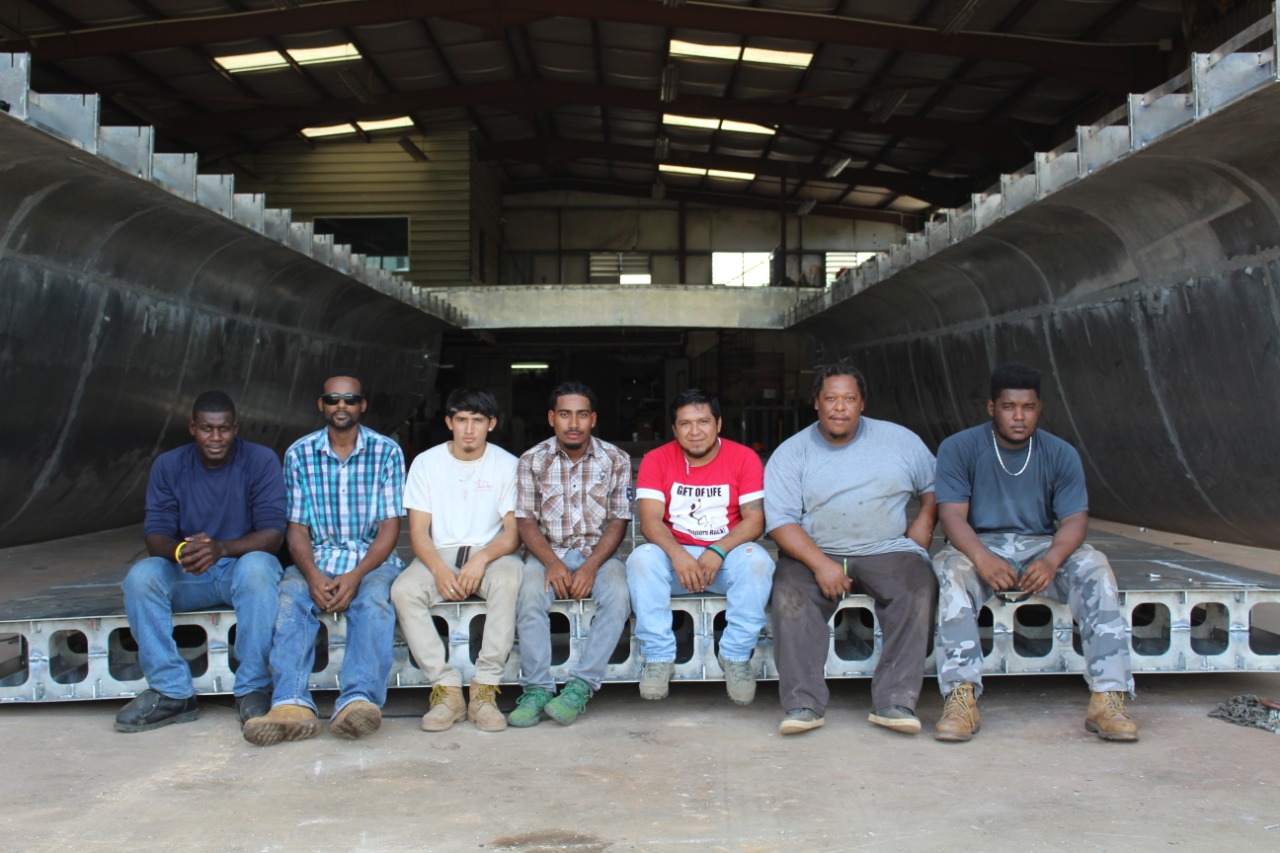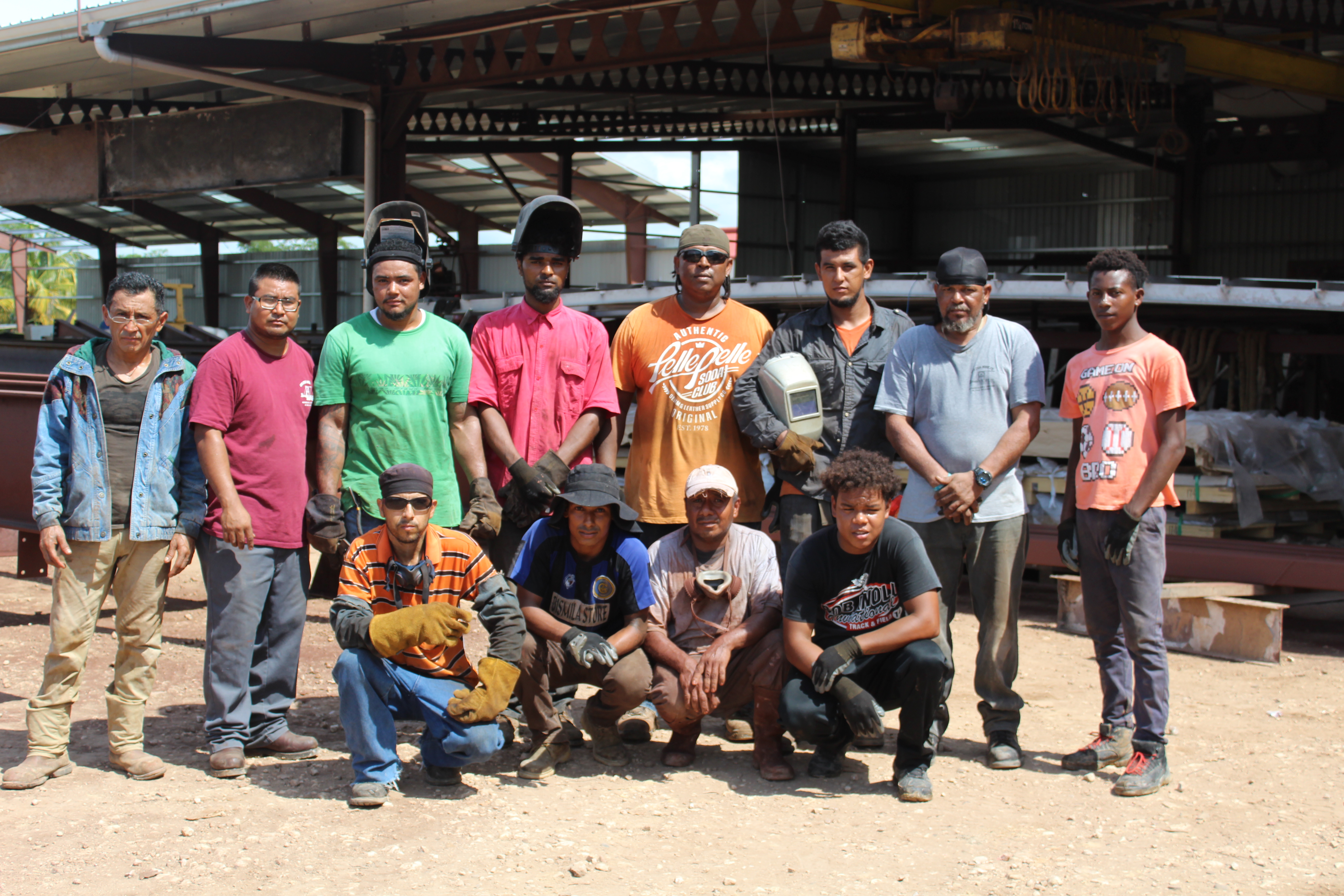 Our Steel and Aluminium Fabrication Crews are highly skilled fabricators. At Cayo Steel Works Ltd. we believe quality is the most important factor of our products and we provide on the job training for new fabricators, often hiring from our local community and neighboring villages.