Aluminum
Aluminium Products
Contact us or our sister company Kontiki Marine Ltd. for all your Aluminum product needs.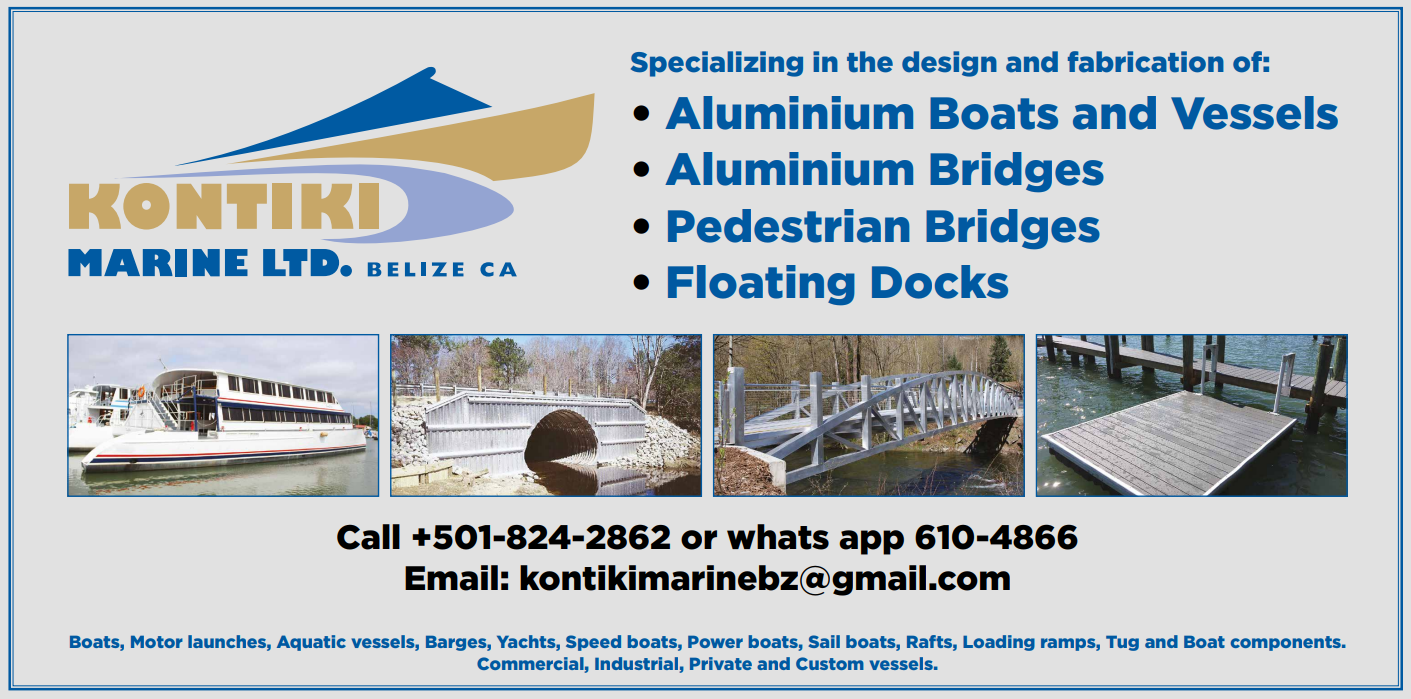 We Design, fabrication and sales of Boats, Catamarans, Motor Launches, Aquatic Vessels, Barges, Yachts, Speed Boats, Power Boats, Sail Boats, Rafts, Loading Ramps, Tugs, Boat Components, Commercial, Industrial, Private and Custom Vessels.
Aluminium Sales
Supplier of Marine Grade Aluminium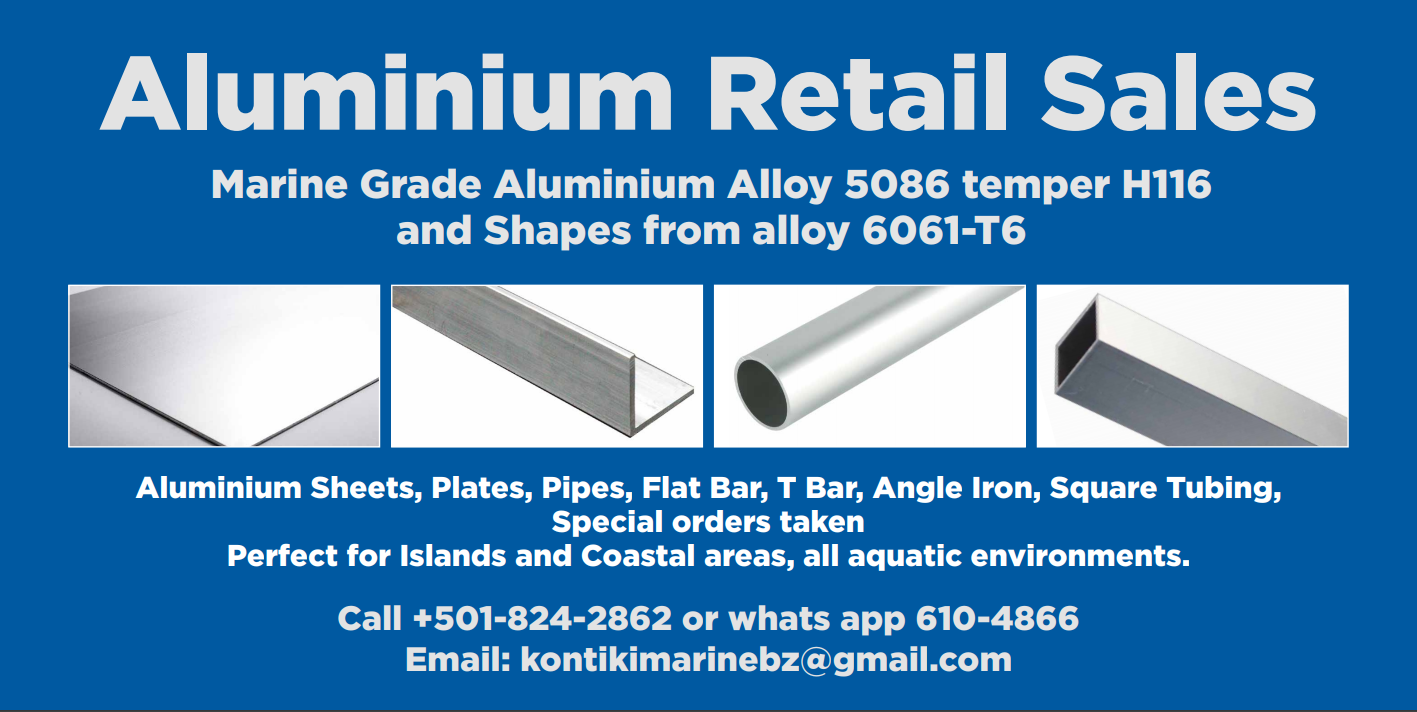 We supply Belize and the international market with Marine Grade Aluminium Alloy 5086 temper H116 and Shapes from alloy 6061-T6
We also offer: Pure aluminium sheets, alloy aluminium sheet, aluminium curtain wall, aluminium coil, aluminium foil, aluminium sheets for PCB, aluminium tread plate, aluminium stucco embossed sheet, aluminium circle, aluminium sheets for bottle caps, aluminium decorative color coated sheets and aluminium corrugated sheets.
Alloys: 1050, 1060, 1070, 1100, 1145, 1200, 3003, 3004, 3005, 3102, 3105,5005, 5052,5083, 5754, 6061, 7075, 8011
Tempers: O, H12, H14, H16, H18, H22, H24, H26, H32, H34, H111, H112, T6, F, T651
Thickness: 0.15 ~ 10 mm
Width: 30 ~ 2450 mm
Alumunium Plates, Pipes, Flat Bar, T Bar, Angle Iron, Square Tubing and more.
Contact us for custom orders.